ULTRASPORT / Lifeguards
I started in publishing in Boston. I was fortunate to work at UltraSport Magazine. A magazine I redesigned to focus on Sports, Fashion and Nutrition. It attracted some of the best photographers, illustrators and models. Below has actress Tea Leoni on the cover and a photo essay on Lifeguards by Bruce Weber.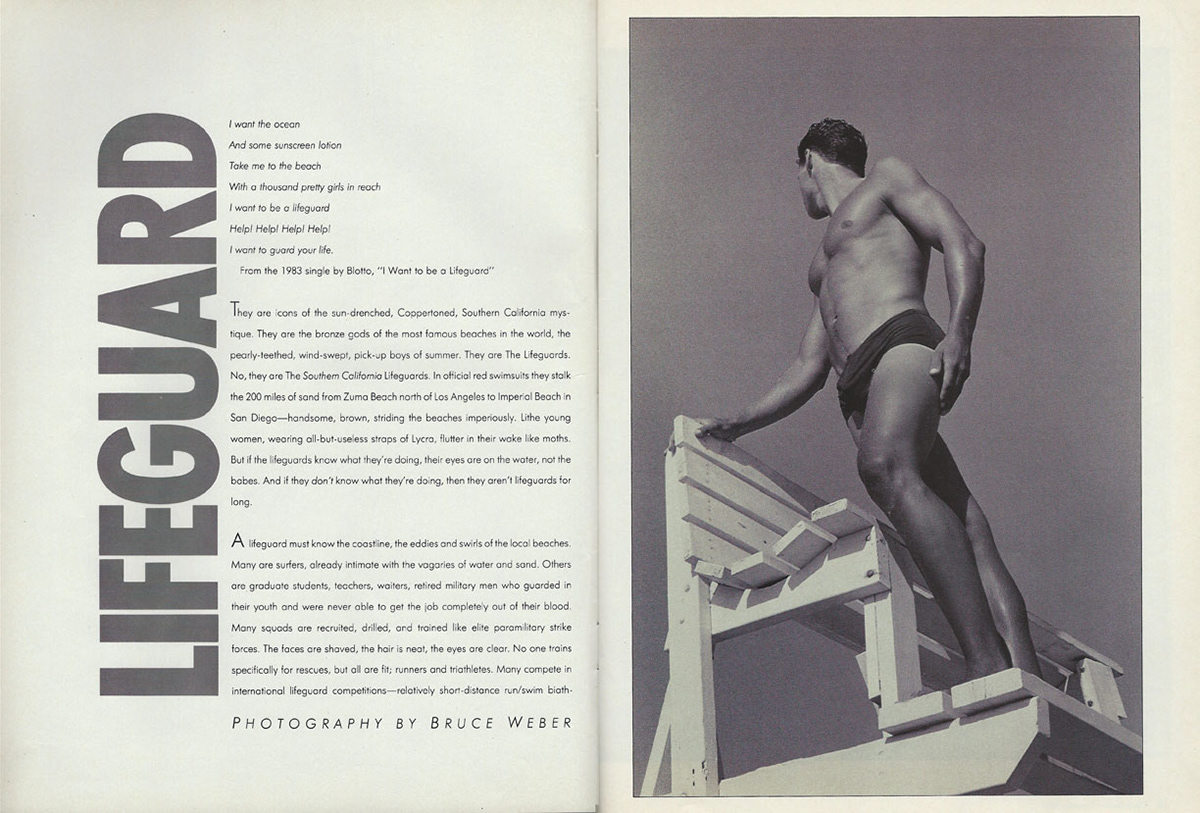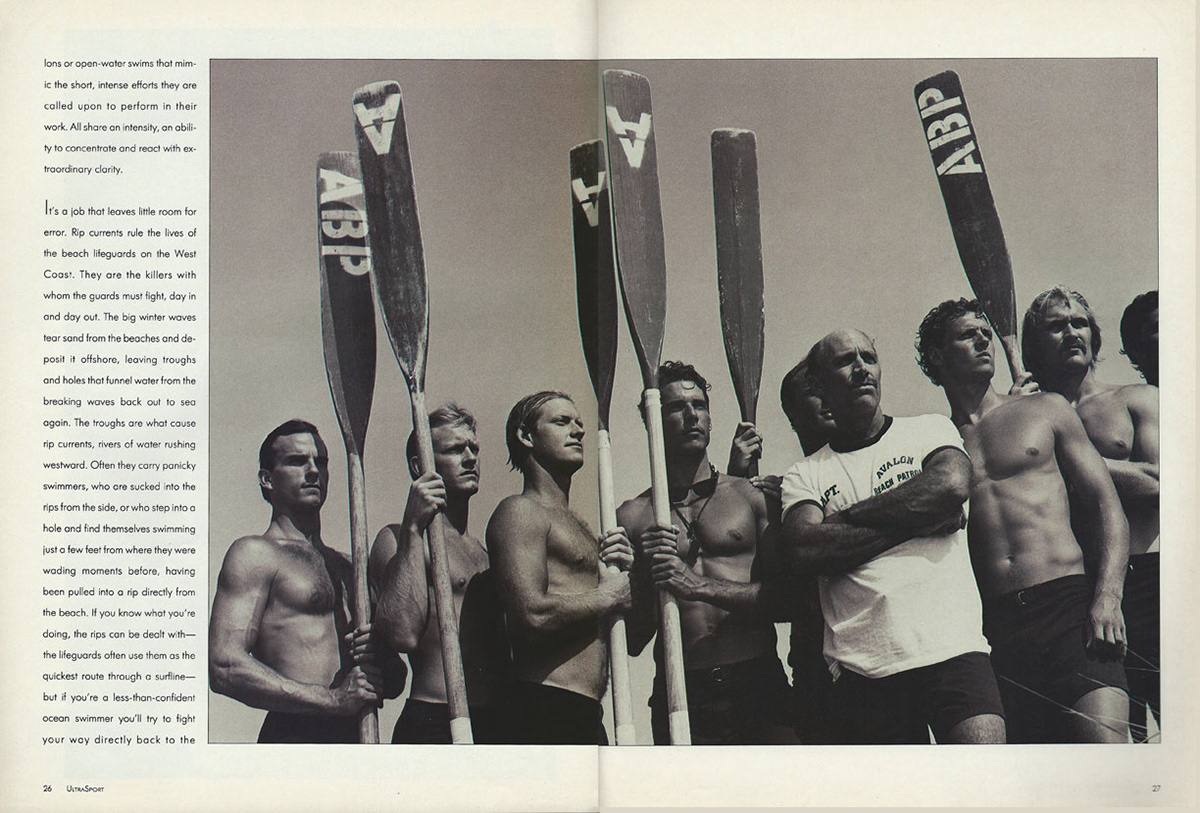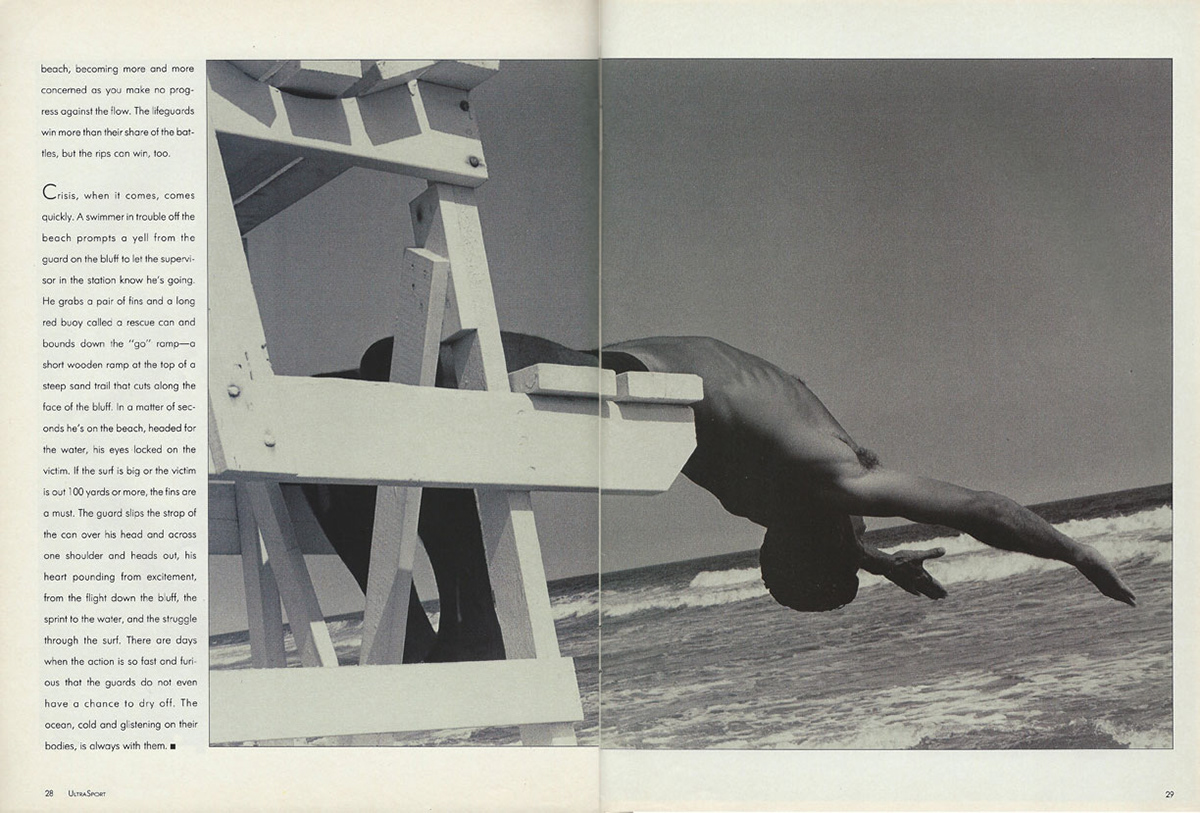 More stories you might like...