COMSAT Low trajectory satellites
Sometimes other creative companies ask for help with something they're struggling with. That was the case with this project. Low trajectory satellite systems are not topics that come up in normal conversations. But global coverage, global reach, are concepts that require symbolic imagery to be interesting.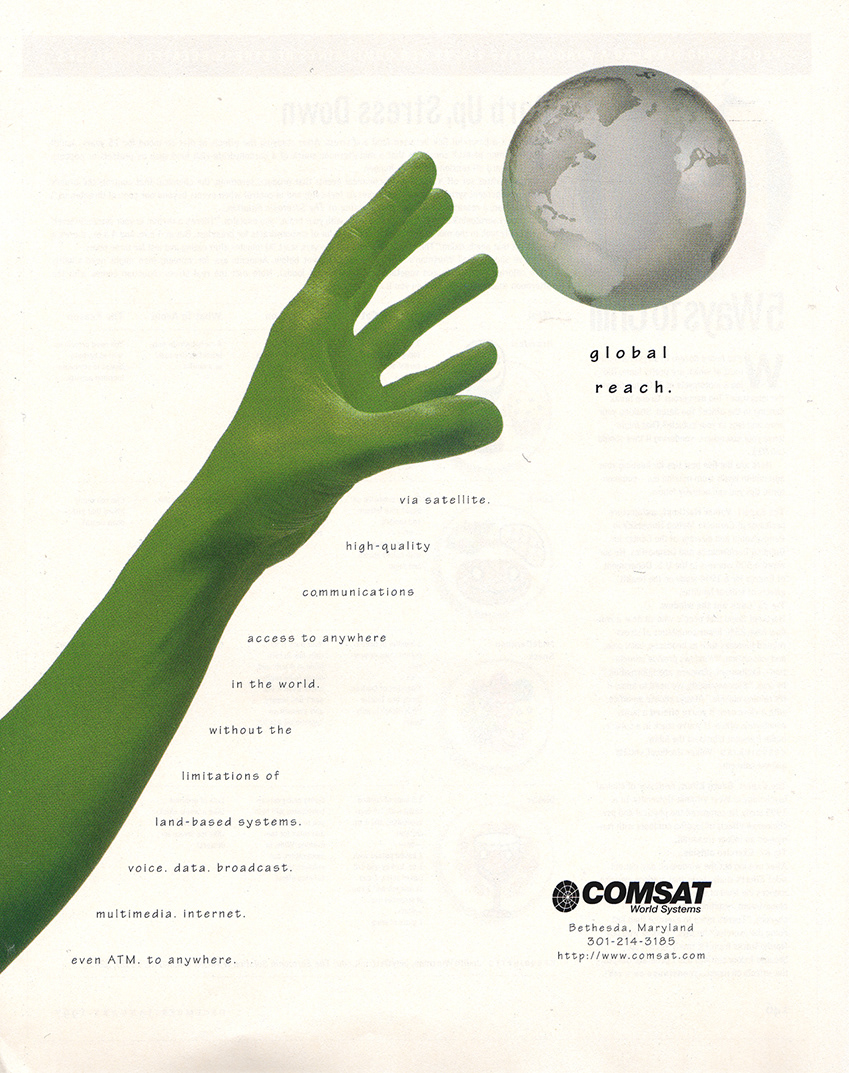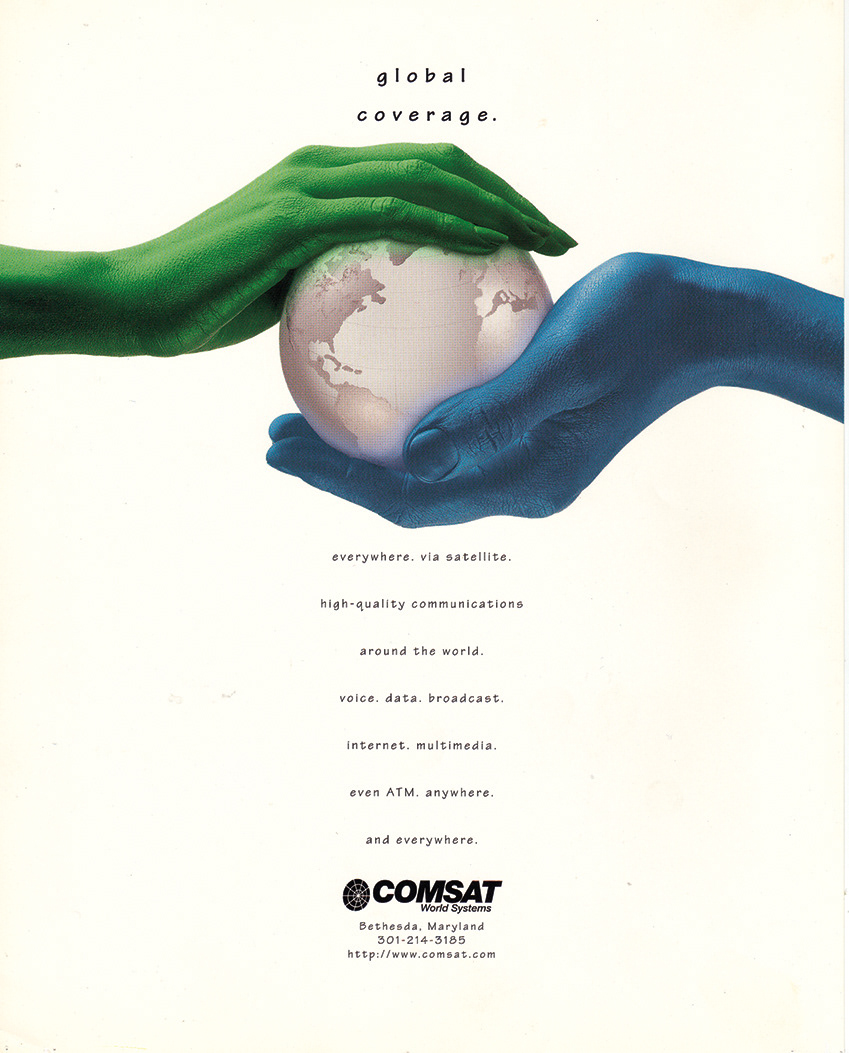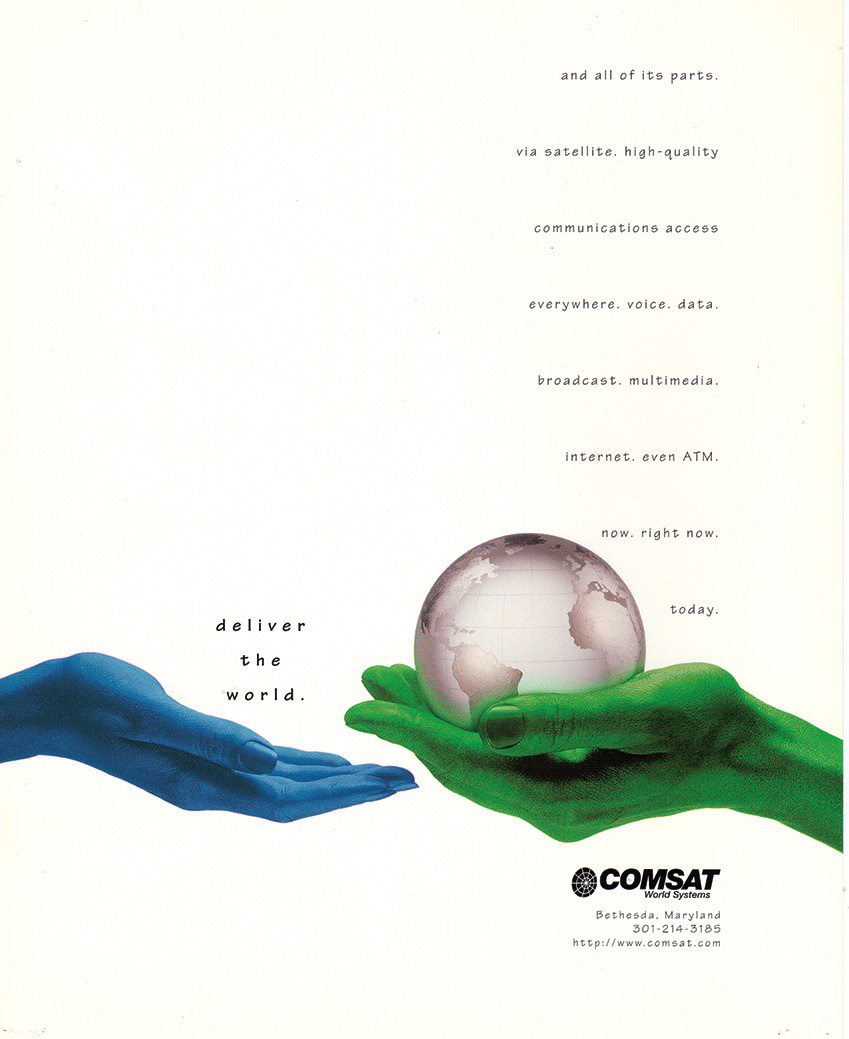 More stories you might like...