GET IN TOUCH WITH YOUR INNER SOCKS
Inevitably someone will come to you with an idea where they need your help to "Market it". That was the case here. A successful psychiatrist located in Las Vegas, approached me with this idea. "What if people could "cue" their brain every morning for the day's activities? Like an important meeting? Or a deadline? Simply by branding their socks with messages?" He wanted to market Inner Socks with inspirational messages. Joy, Smart and Speed were just a few. He even had data to back it up. I thought this could be so crazy it might work. So I created this campaign "Get in touch with your Inner Socks" with labeling and packaging. He was going to sell them in cans with pop top lids. Last I heard he was having funding issues.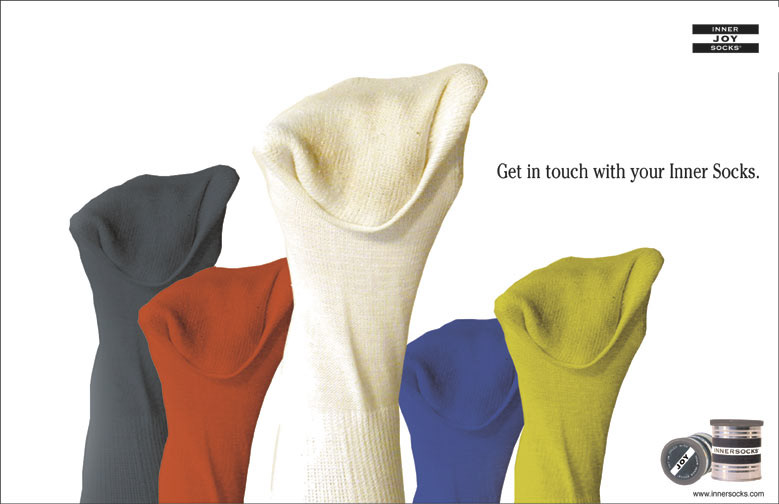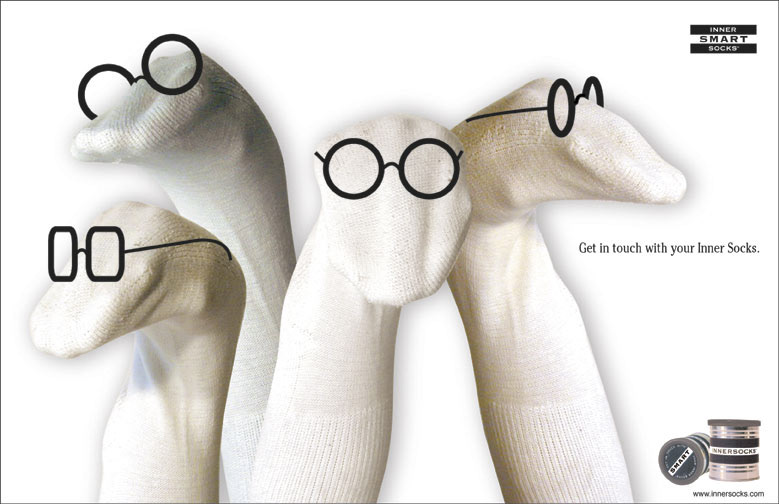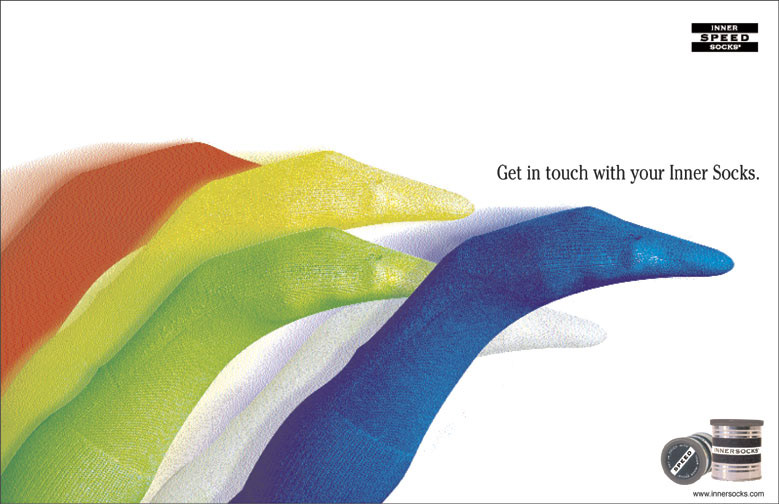 More stories you might like...